Spiritually Alive, Radically Inclusive, Justice Centered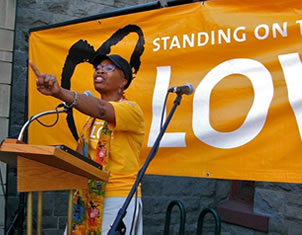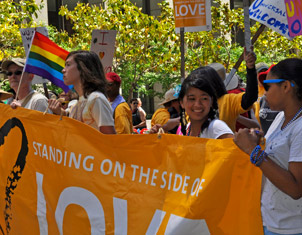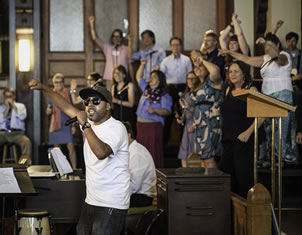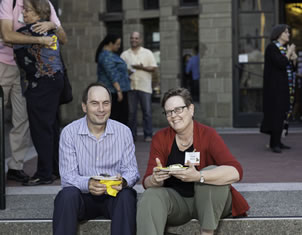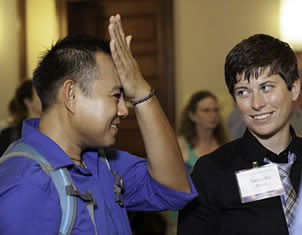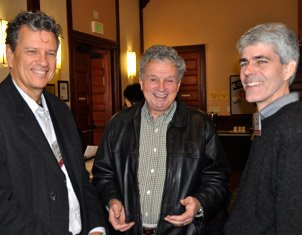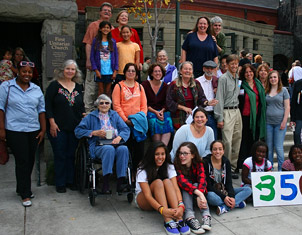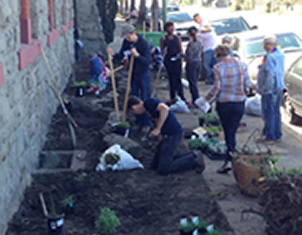 All are Worthy, All are Welcome
All are welcome at our Sunday services.
Check out the newcomer section to learn more about us and plan your first visit to our church.

We intentionally welcome a diversity of ages, sexual orientations, races, gender identities, classes, dis/abilities, theologies and religious heritages.
Throughout the year monthly worship and learning themes support our spiritual exploration and practices.
This Week's Worship Service

Sunday, August 24, 2014 - "Making Our Bodies New In Love"
ONE SERVICE ONLY at 10:30 a.m.

Worship Leader: Em Kianka
Worship Associate: Margaret Woodside
Musician: Denise Blase
Drawing on the week's lectionary readings from the New Testament and Hebrew Scriptures, I will be exploring the concept of embodiment. How do we, as individuals and a church, intentionally embody and bring into being the beloved community we strive to form? When we do this, how are we bringing each other into being, and affirming each other's holiness? In the world of social justice and anti-oppression politics, we talk a lot about "being in relationship," but in its purest, most spiritual form, being in relationship is much more difficult than we usually give it credit for. Being in relationship and embodying justice begins with trusting each other's gifts and vocations, as well as seeing our own humility through the recognition of our individual limitations.
Em Kianka is a Bay Area transplant from New York and Connecticut, where she studied religion and English at Wesleyan University. She is a lifelong Unitarian Universalist, and plans to attend seminary sometime in the not-so-distant future. Currently, however, she is about to start a new job as a faith-based organizer for the Episcopal Diocese of California, working to build relationships and power around the movement to end gun violence in our communities. Em is the Young Adult Coordinator, a Worship Associate, and a member of ARE at the First Unitarian Church of Oakland. She currently lives in Berkeley in an intentional Christian community with her partner and their cat, Fenton Darcy