Spiritually Alive, Radically Inclusive, Justice Centered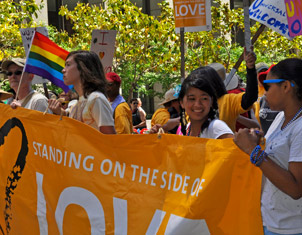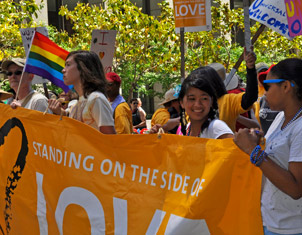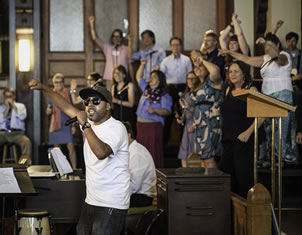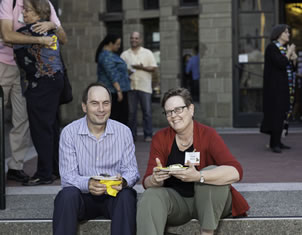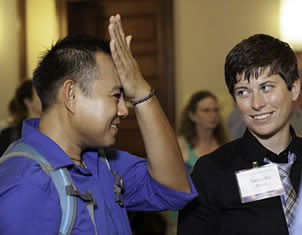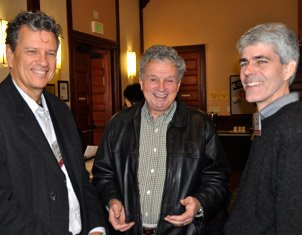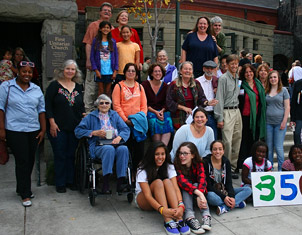 Welcome!
Welcome to the First Unitarian Church of Oakland, a member of the Unitarian Universalist Association of congregations, and a sacred sanctuary of passion, vision, hope and faith!
For over a hundred and twenty three years this congregation has been historically dedicated to building bridges of accountability, bringing healing to the margins, honoring diversity, seeking to build a community of all races, all cultures, all sexualities, all genders, with the whole spectrum of ages and generations honored and having a place at the welcome table.
Here at this church we believe that the holy is found in acts of justice and so we are inspired to build a multiracial, multicultural, multigenerational and antiracist religious community.
All are invited to be a part of our ministry to an Oakland that hungers for healing and wholeness; to an Oakland that strives for authenticity in our activism, integrity in our relationships, and honesty with who each of us are called to be.
In this time of great rage and sorrow, author and activist bell hooks reminds us

that "Beloved community is formed not by the eradication of difference but by its affirmation, by each of us claiming the identities and cultural legacies that shape who we are and how we live in the world."
So, whoever you are, wherever you come from, whomever you love, whatever your past, or your hopes, whatever your privilege or oppression, whatever your struggle, you are most welcome here!
This Week's Worship Service


Sunday, December 21, 2014 "Special Solstice Service"
Contemplative Worship at 9:30 a.m.; Worship Arts Celebration at 11:20 a.m.

We will have a Solstice Story and Ritual as well as a traditional 'Hunt for the Sun' as well as a Child Dedication in this special service

Service Leader: Rev. Jacqueline Duhart and Rev. Ed Brock
Worship Associates: Laila Ibrahim

Music provided by Geoff Ullerich
Joyful Noise band and singers will start the service with three songs to begin worship.
---