Spiritually Alive, Radically Inclusive, Justice Centered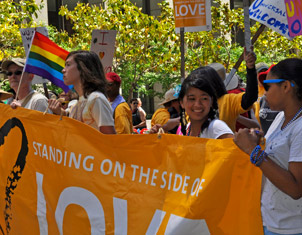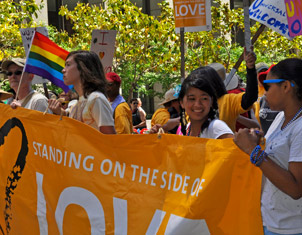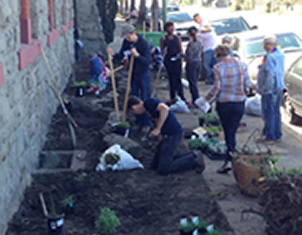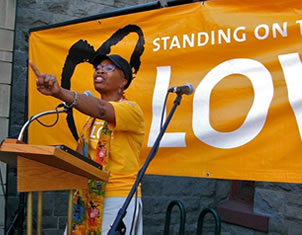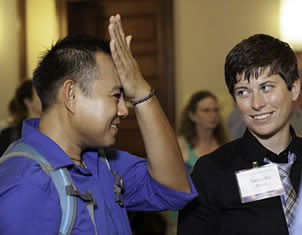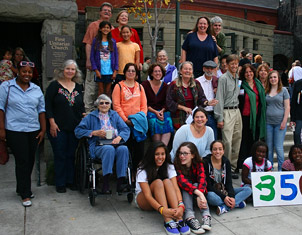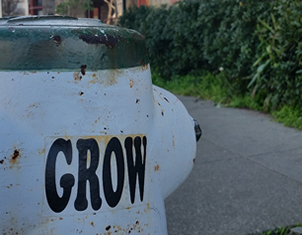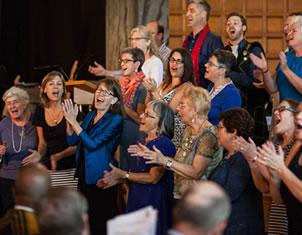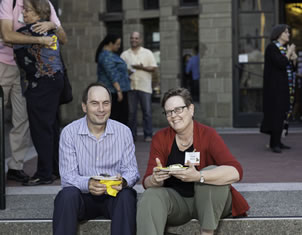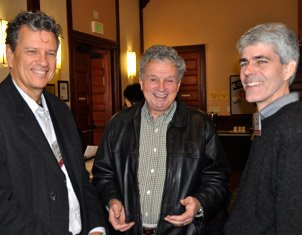 Welcome!
Welcome to the First Unitarian Church of Oakland, a member of the Unitarian Universalist Association of congregations, and a sacred sanctuary of passion, vision, hope and faith!
For over a hundred and twenty three years this congregation has been historically dedicated to building bridges of accountability, bringing healing to the margins, honoring diversity, seeking to build a community of all races, all cultures, all sexualities, all genders, with the whole spectrum of ages and generations honored and having a place at the welcome table.
Here at this church we believe that the holy is found in acts of justice and so we are inspired to build a multiracial, multicultural, multigenerational and antiracist religious community.
All are invited to be a part of our ministry to an Oakland that hungers for healing and wholeness; to an Oakland that strives for authenticity in our activism, integrity in our relationships, and honesty with who each of us are called to be.
In this time of great rage and sorrow, author and activist bell hooks reminds us
that "Beloved community is formed not by the eradication of difference but by its affirmation, by each of us claiming the identities and cultural legacies that shape who we are and how we live in the world."
So, whoever you are, wherever you come from, whomever you love, whatever your past, or your hopes, whatever your privilege or oppression, whatever your struggle, you are most welcome here!
Reflections on the Tragedy in Charleston
This Week's Worship Service
Theme for this month is
Prayer

Sunday, August 02, 2015 - "Exodus in the 21st Century: The Case of Central America" ONE SERVICE ONLY at 10:20 a.m.

Worship Leaders: José Toledo
Worship Associates:
Music: Trente Morant
Sermon Description: In the history of humanity, displacement has been one of the principal engines of population and repopulation across the planet. Diverse motives have pushed humanity to explore unknown parts of the world in search of a better life. In the case of Central America, in the midst of the 21st Century, the consequences of the political exodus of the 1970's - 1990's to the United States have transformed into dramatic displacements of economic exodus and search for security. What has been the role of the church in these streams of exodus, and what can the role of the church be now as our country faces political, social, economic, and cultural tensions regarding immigration?

Speaker Bio: José Toledo is originally from Lima, Peru. He holds Bachelor's and Licentiate degrees in Theological Sciences, with studies in Lima, Brazil, and Costa Rica and is currently pursuing a Masters in Theology at the Ecumenical School of Theological Science at the National University of Costa Rica. José also studied Alternative Medicine and Physical Therapies in Spain, Cuba, and Germany. He is the producer and director of two documentaries with an emphasis on the vulnerable conditions of Hispanic immigrants due to their immigration status and is working on a third documentary focusing on the Sanctuary movement. With his partner Alexandra, José joined the UU church in Bloomington, Indiana when they first moved to the US four years ago and became members of First Unitarian last fall when they moved to Oakland in the fall of 2014.
---
The Capital Campaign
: We Did It !!
To Recap:
Victory Goal: $400,000
Challenge Goal: $550,000
Miracle Goal: $775,00
Pledged: $776,630.12

Amount of principal paid down (as of May 15): $248,205.40
What We Believe
Our faith - Unitarian Universalism - is a theologically liberal religious movement characterized by its support of a free and responsible search for truth and meaning.
Learn more about our beliefs in the Newcomer's section.
Or check Wikipedia's description of Unitarian Universalism.