Spiritually Alive, Radically Inclusive, Justice Centered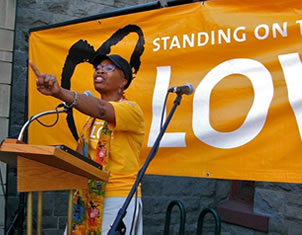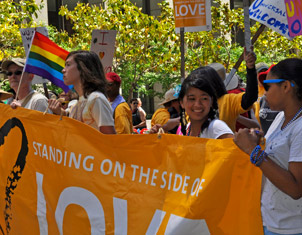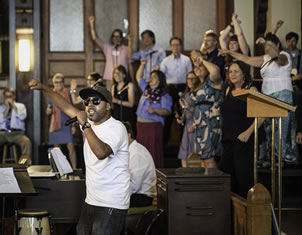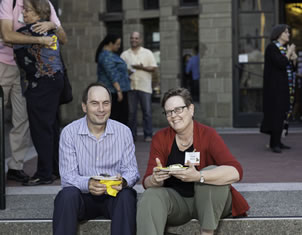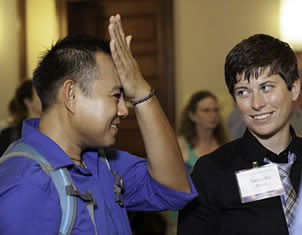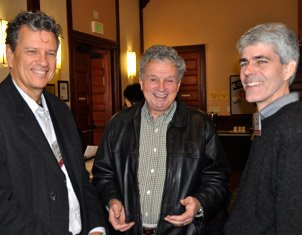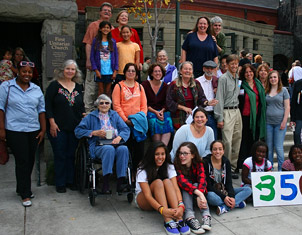 Come, Come, Whoever You Are
All are welcome at our Sunday services.
Check out the newcomer section to learn more about us and plan your first visit to our church.

We intentionally welcome a diversity of ages, sexual orientations, races, gender identities, classes, dis/abilities, theologies and religious heritages.
Throughout the year monthly worship and learning themes support our spiritual exploration and practices.
This Week's Worship Service

Jim Key, UUA Moderator
Sunday, October 26, 2014 (9:25 a.m. and 11:25 a.m.) - "The Calling of our Religious Movement" Contemplative Worship at 9:25 a.m.; Worship Arts Celebration at 11:25 a.m.

Special Speaker: Jim Keys, Moderator of the Unitarian Universalist Association
Worship Associate: Jeanne Rana
Speaker Bio:
Jim Key was elected moderator at the June 2013 General Assembly to a single, six-year term. The moderator, the highest volunteer position in the Unitarian Universalist Association (UUA), is the chief governance officer for the Association. The moderator chairs the UUA Board of Trustees, facilitates the plenary (business) sessions at General Assembly, serves as an important interface with congregations that comprise our Association, and consults with the president in developing a common vision for the Association. The moderator also consults regularly with leaders and administrative committees at the national, regional, and district levels.

Key has served our faith from the ground up - helping to found a new congregation in Beaufort, SC, serving as its president for five years, vice president then president of the Thomas Jefferson/Southeast District. He facilitated the organizing meeting for the Southern Region of the UUA, and served on several committees at the UUA which included chairing the UUA Audit Committee.

He is married to Liz Key, whom he met in junior high school.The Keys have three children, along with their partners from various ethnicities, and six grandchildren make for joyous family celebrations centered around a bounteous table of cuisines from across the world.
Joyful Noise
band and singers will start the second service with three songs to begin worship.
---
Calendar & News
Town Hall Meeting: What Comes After Rev. Ed's Interim Ministry?
Following the second service, PCD District Executive, Joshua Searle-White will talk to us about what our options for ministry (in addition to Rev. Jacqueline) with the conclusion of Rev. Ed Brock's interim ministry this coming summer. Josh will talk about our range of options -- from starting the search to call a new minister, to hiring a minister, to seeking a developmental ministry. Come and learn, alongside the Board and the Transition Team, what all of these options mean, and what we should be considering as our next steps depending on the path that makes the most sense for our church.

Frequently Asked Questions Answered by the Transition Team